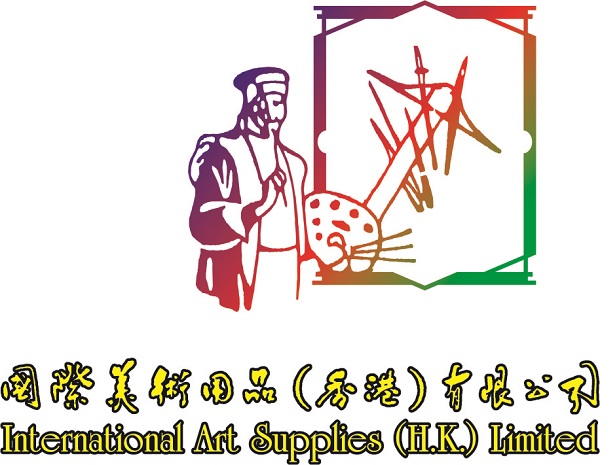 INTERNATIONAL ART SUPPLIES (H.K.) LIMITED has been established since 1960 as the first company in Hong Kong specializes in art supplies. Being an agent of a number of world-class reputable brands of art supplies, our mission is to ensure that customers are satisfied with our high quality products and services. Our quality assurance brands include , X-Rite,Kusakabe,Caran d'Ache,Mont Marte,Munsell,Phoenix,Staedtler,Talens,Targus,Amos,Canson,Chameleon,Copic,Derwent,Edding,Faber,Florence,Hot Craft Hobby,Kuelox,Kuretake,Letraset,Marabu,NT Cutter,OLFA,Pebeo,Pentel,Sakura,Uni,Van Gogh,Yoken,3M,LETRACOPY®, OMNICROM®, LETRAMAX®, NIELSEN & BAINBRIDGE®, SIMAIR®, Daige®, .. etc.
Being the sole agent of a number of color software, for example, PANTONE® COLORVISION Spyder, we ensure a wider range of quality products to meet the growing demand of computer production requirements from different customers, authorized CDs from different producers 6 Color®, ARTOCA®, GPC®, DAJ®, Image Gap®, IMAGE DJ®, Veryimage®, Eastimagebank®.. etc. also ensure images of various sizes to fulfil the needs of every customers, PHOTOTONE® 4" X 5" SLIDE, BiSouth Studio®, NOVA® ART EXPLOSION Clipper Art, Computer Accessories ( LETRASET®, AVERY®, UNISTAT®, SHOGUN®, IMATION®.. etc.), Handicraft Products, Foam Board, C.P.B. Board and Exhibition Products are also provided in wide range of varieties.
Our highly dedicated sales team are here to assist customers for any enquiries of our products before sales, taking orders at any time and finally our after sales services enables our customers effectively solve the problem and fully satisfy our products. Besides, our commitment from the delivery team ensures everything is delivered to the right place on time.
The two branches in Hong Kong are located at Chai Wan, Hong Kong (main shop) and Tsim Sha Tsui, Kowloon . In view of the growth in China market, we have also set up branches in China and extended our professional services to the mainland.
We are grateful for the continuous patronage of our customers in the past years. We are hereby sincerely promise to deliver our professional services with full customers satisfaction in the future.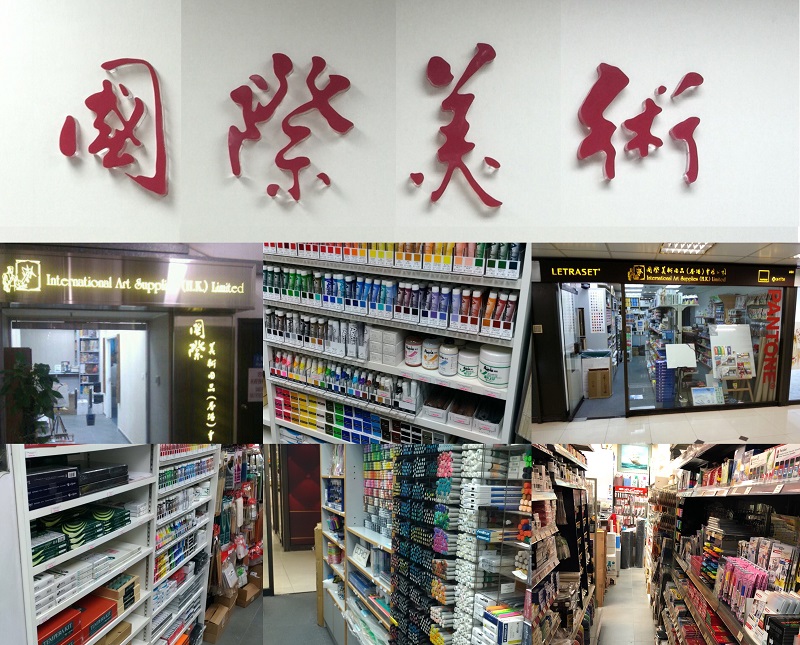 Contact Us
| | |
| --- | --- |
| H.K. Main Office | Room 14, 17/F., Chai Wan Industrial City, Phase 1, |
| | No.60 Wing Tai Road, Chai Wan, Hong Kong |
| Phone | (852) 2833 6161 |
| Fax | (852) 2187 2296 |
| | |
| Chai Wan Shop | Room 14, 17/F., Chai Wan Industrial City, Phase 1, |
| | No.60 Wing Tai Road, Chai Wan, Hong Kong |
| Phone | (852) 2887 7202 |
| Fax | (852) 2887 3087 |
Tsim Sha Tsui Shop

Shop L02, LG/F., Peninsula Centre,

No.

67 Mody Road,

Tsim Sha Tsui East, Kowloon, Hong Kong

Phone

(852) 2739 1881

Fax

(852) 2722 6335
| | |
| --- | --- |
| Guang Zhou Shop | Room 803, No.21, Lan Kang Street, Bin Jiang Road, |
| | Hai Zhu Districat, Guang Zhou, China |
| Phone | (020) 8414 1203 |
| Fax | (020) 8414 1003 |
Online Order (Self Pick-up selected)
Customer should be pick up goods at the following address:
Self Pick-up Point:
Chai Wan Shop : Room 14, 17/F., Chai Wan Industrial City, Phase 1, No.60 Wing Tai Road, Chai Wan, Hong Kong
Tsim Sha Tsui Shop : Shop L02, LG/F., Peninsula Centre, No.67 Mody Road, Tsim Sha Tsui East, Kowloon, Hong Kong
Pick-up time:
Monday to Friday: 10:00-18:00
Saturday: 10:00-16:00
Closed on Public Holidays and Sundays