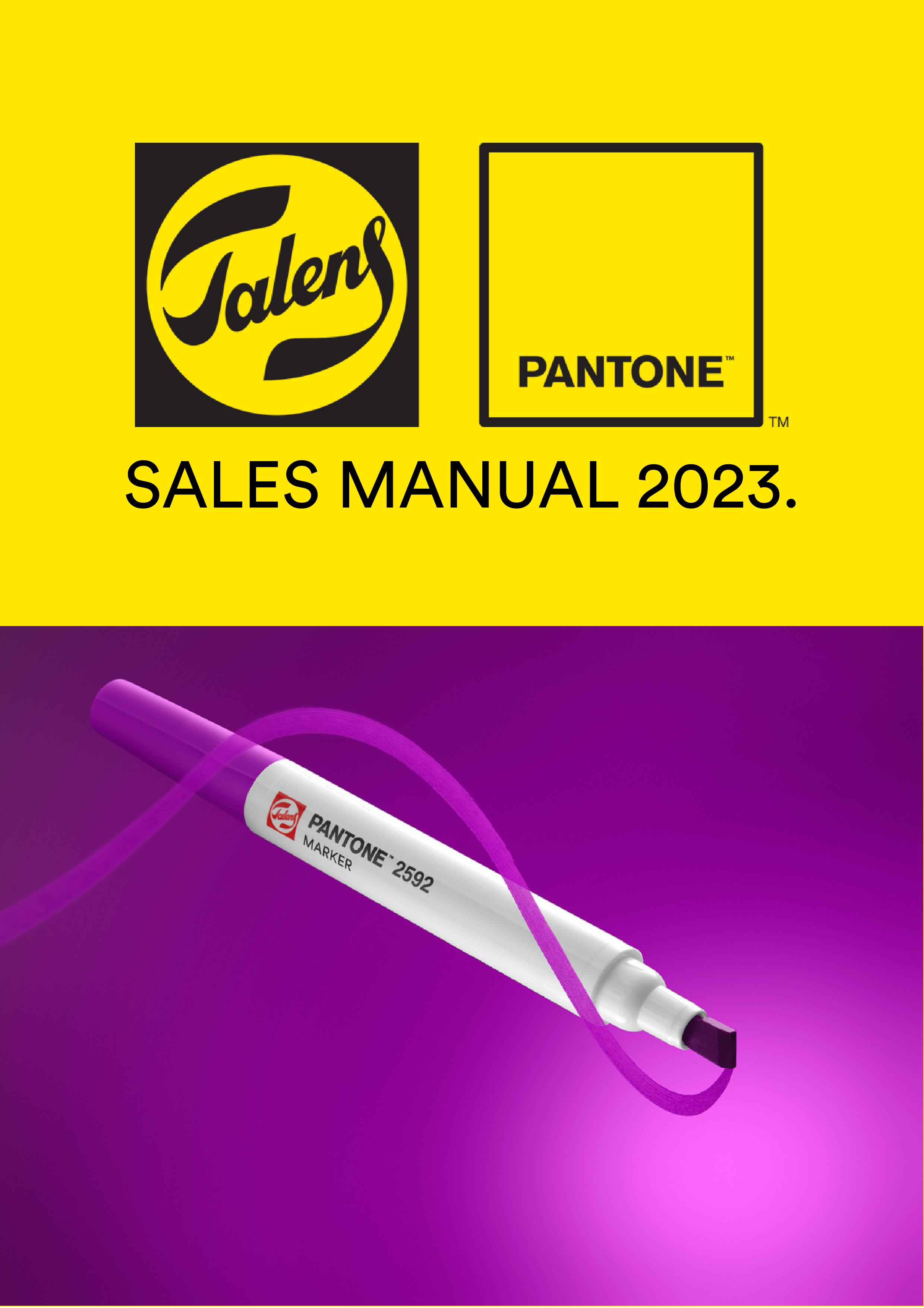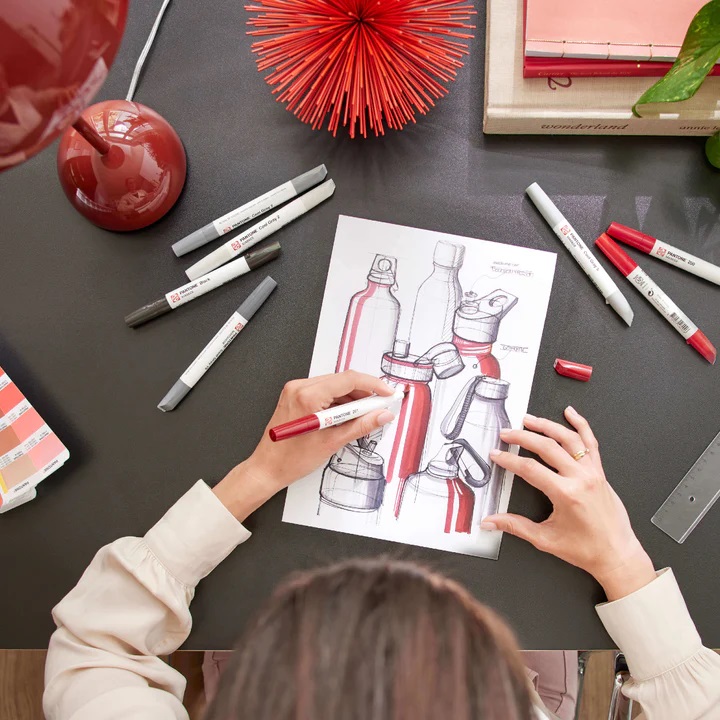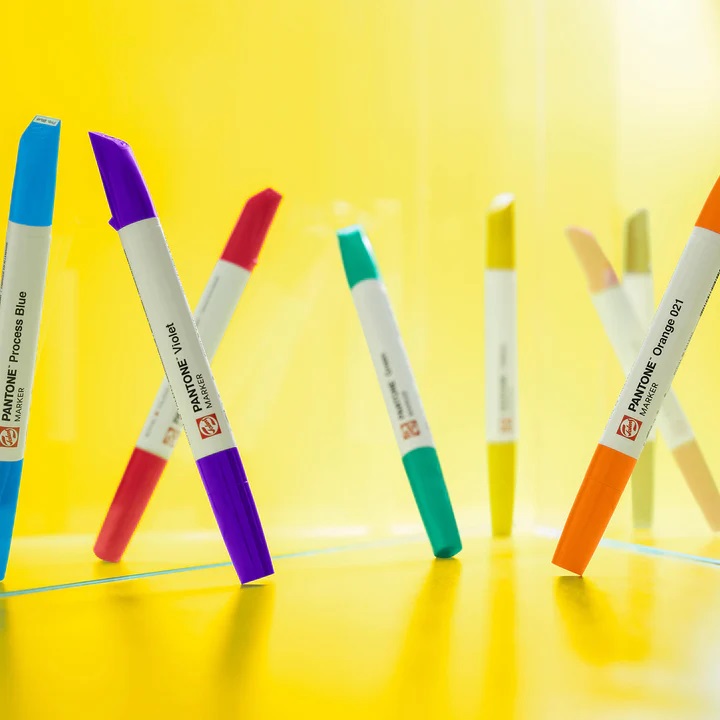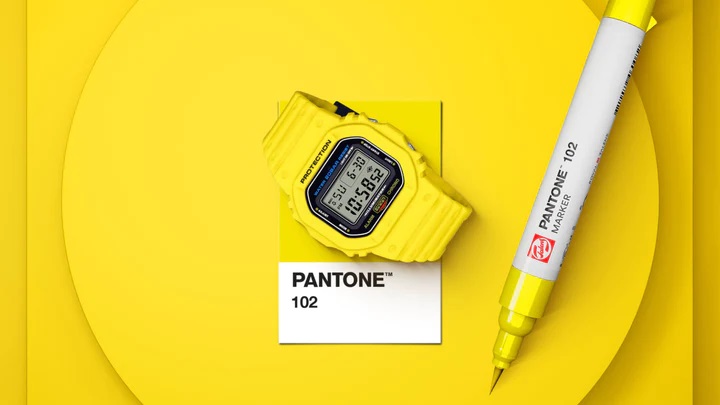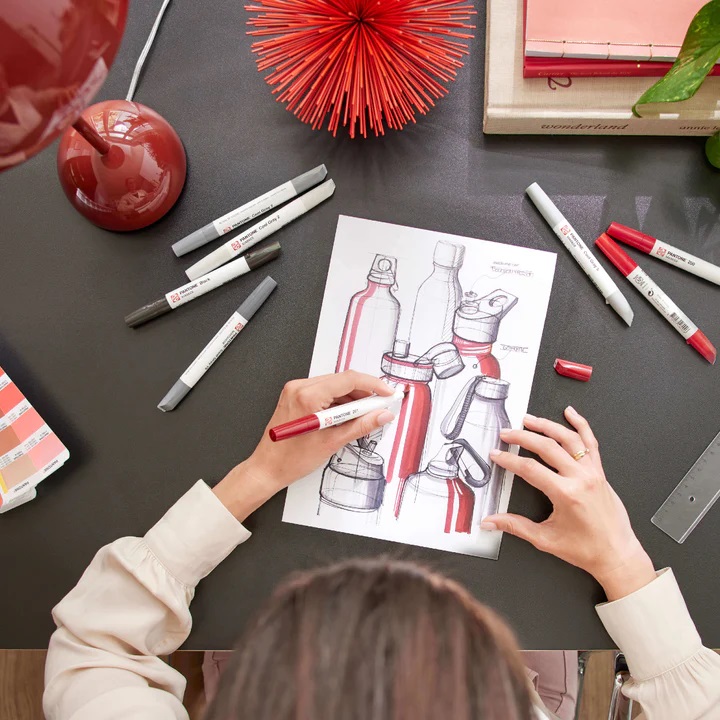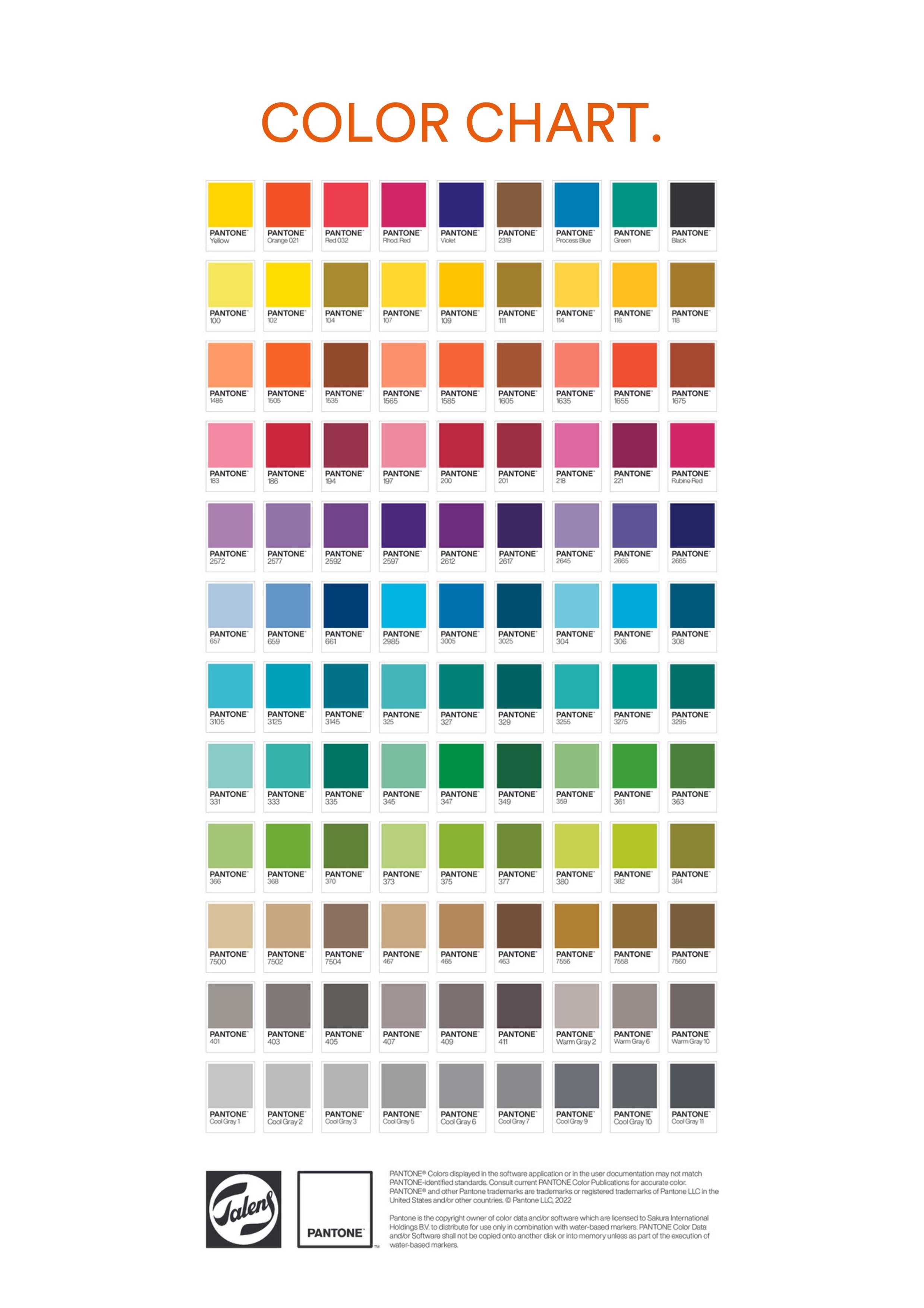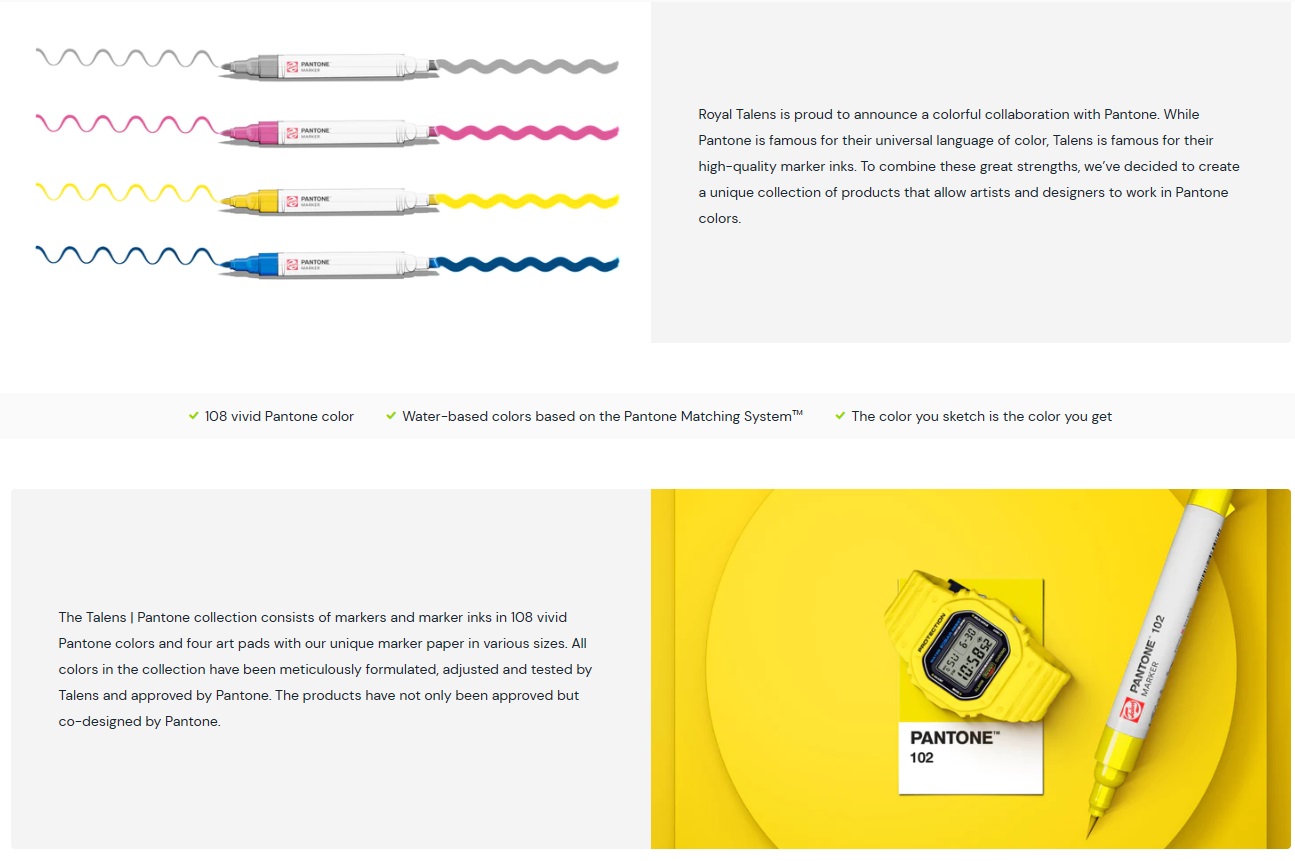 Description
Sketch, draw and design in Pantone colors with Talens | Pantone markers! These high-quality markers contain pigmented, water-based ink in vivid colors based on the Pantone Matching System™. Meticulously formulated, adjusted and tested by Talens, co-designed and approved by Pantone.
Bring your ideas to life and discover the possibilities! Each marker features two nibs, offering the ultimate flexibility: a brush tip for details and fine lines, and a chisel tip for broad strokes and bold color blocks. The ink dries quickly and is waterproof when dry, which makes it perfect for layering.
Use the markers with our unique Talens | Pantone paper for optimal results with the Pantone colors. When your marker runs out of ink, refill it using Talens | Pantone marker ink in the same color! Both are available in an extensive range of 108 colors, allowing you to create freely.
Talens | Pantone markers
Approved color simulation to the Pantone Matching System™High-quality markers with two nibs: chisel and brushFast drying water-based ink, waterproof when dryLightfast thanks to pigment-based formulaUse with Talens | Pantone paper for optimal color resultsNo paper damage with repeated layeringLarge, refillable reservoir (refill with Talens | Pantone marker inks)Available in 108 colors and various setsStore horizontally to guarantee optimal ink flow in both nibsProudly designed and produced in Europe
Royal Talens is proud to announce a colorful collaboration with Pantone. While Pantone is famous for their universal language of color, Talens is famous for their high-quality marker inks. To combine these great strengths, we've decided to create a unique collection of products that allow artists and designers to work in Pantone colors.
The Talens | Pantone collection consists of markers and marker inks in 108 vivid Pantone colors and four art pads with our unique marker paper in various sizes. All colors in the collection have been meticulously formulated, adjusted and tested by Talens and approved by Pantone. The products have not only been approved but co-designed by Pantone.