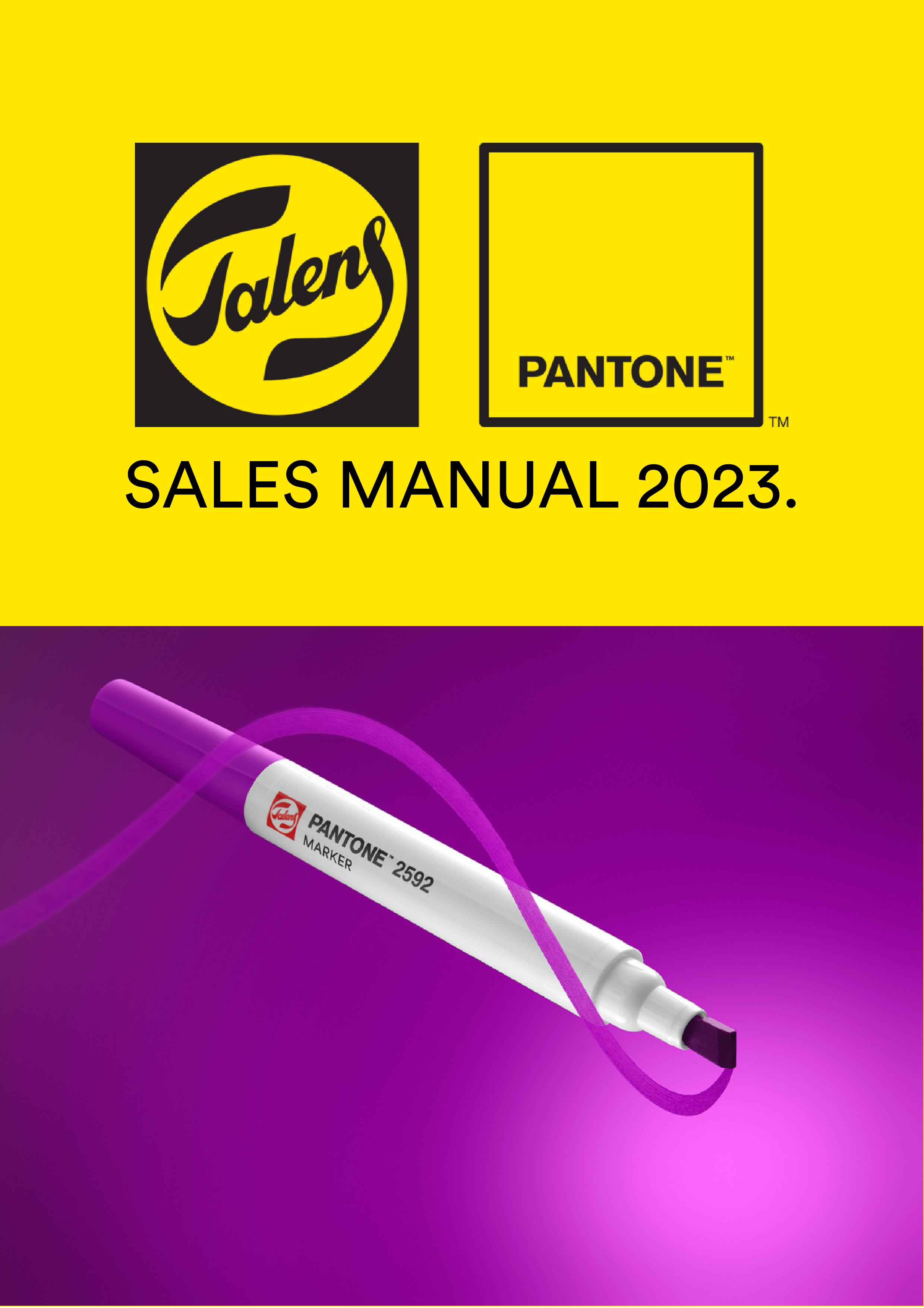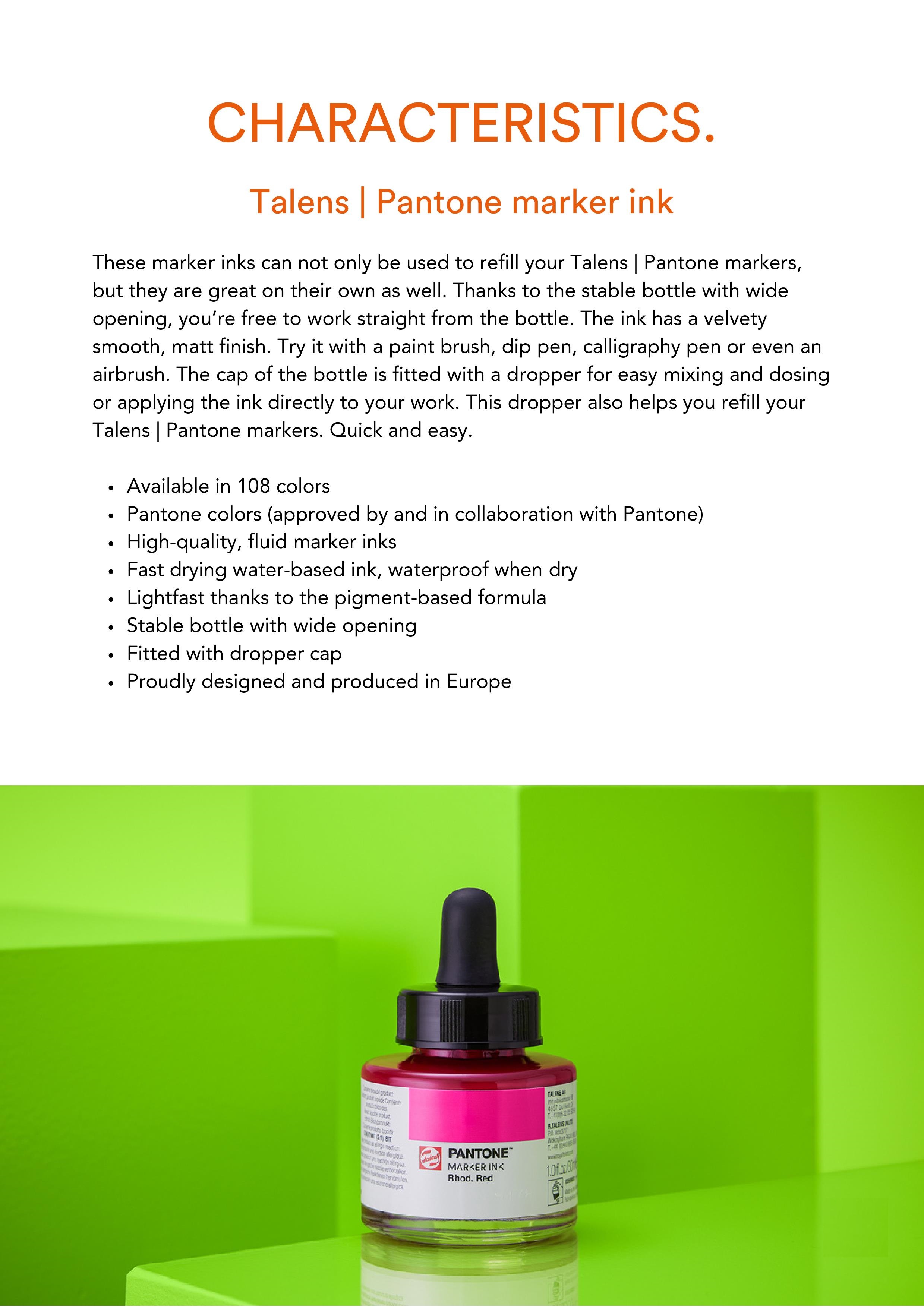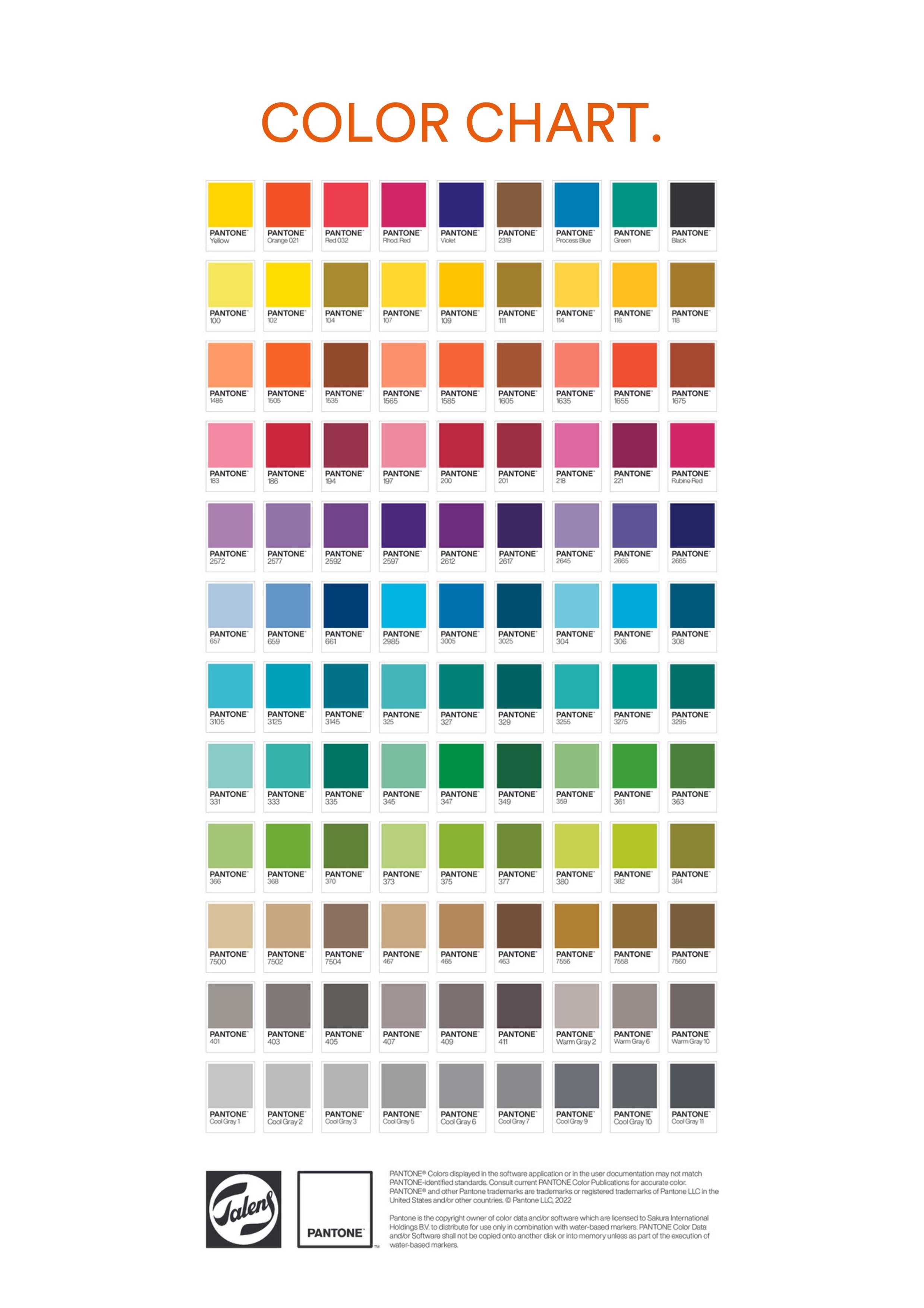 Description
Sketch, draw and design in Pantone colors with Talens | Pantone marker inks! These ultra-fluid colors are made with pigmented, water-based ink and are based on the Pantone Matching System™. Meticulously formulated, adjusted and tested by Talens, co-designed and approved by Pantone.
Bring your ideas to life and discover the possibilities! These marker inks can not only be used to refill your Talens | Pantone markers, but they are great on their own as well. Thanks to the stable bottle with wide opening, you're free to work straight from the bottle. Try it with a paint brush, dip pen, calligraphy pen or even an airbrush. The cap of the bottle is fitted with a dropper for easy mixing and dosing or applying the ink directly to your work. This dropper also helps you refill your Talens | Pantone markers. Quick and easy.
Use the colors with our unique Talens | Pantone paper for an optimal simulation of the Pantone colors. When your marker runs out of ink, refill it using Talens | Pantone marker ink in the same color! Both are available in an extensive range of 108 colors, allowing you to create freely.
Talens | Pantone marker inks
Pantone colors (approved by and in collaboration with Pantone)
High-quality, fluid marker inks
Fast drying water-based ink, waterproof when dry
Lightfast thanks to pigment-based formula
Stable bottle with wide opening
Fitted with dropper cap
Available in 108 colors
Proudly designed and produced in Europe